"Your Experts in the Field of Disabilities"
Our Mission
Helping persons with disabilities achieve their dreams and aspirations in partnership with each of their communities
What Starlight can do for YOU?
We can be your Medicaid Home & Community Based Services, HCBS, and Waiver Provider.
We provide and facilitate opportunities in Living and Learning; Community Involvement; Self Advocacy; Personal Interest; Earning a Paycheck; Personal Interest; Making Friends; & Cultural Growth.
We partner with local businesses and other non-profit organizations in the community to provide Employment Training Internship and Basic Employment Skills Training Work Sites, Volunteering and Work opportunities of YOUR personal choice.
We provide opportunities to make and sell products in the community and at the Starlight Gift and Art Store at New Towne Mall to develop and utilize customer service, sales, inventory, and computer and office skills.
We provide manufacturing/production, janitorial services and employment programs and services.
We provide product development & sales in the areas of Creative Arts and Industrial Arts.
Starlight Contact Information:
400 East High Ave. P.O. Box 1054     New Philadelphia, Ohio   44663
246 East High Ave.                             New Philadelphia, Ohio  44663
Contact Numbers:
Office: 330-339-2020
Fax: 330-308-5505
Cell: 330-663-1527
Business Hours:
Available 9:00 am – 4:00 pm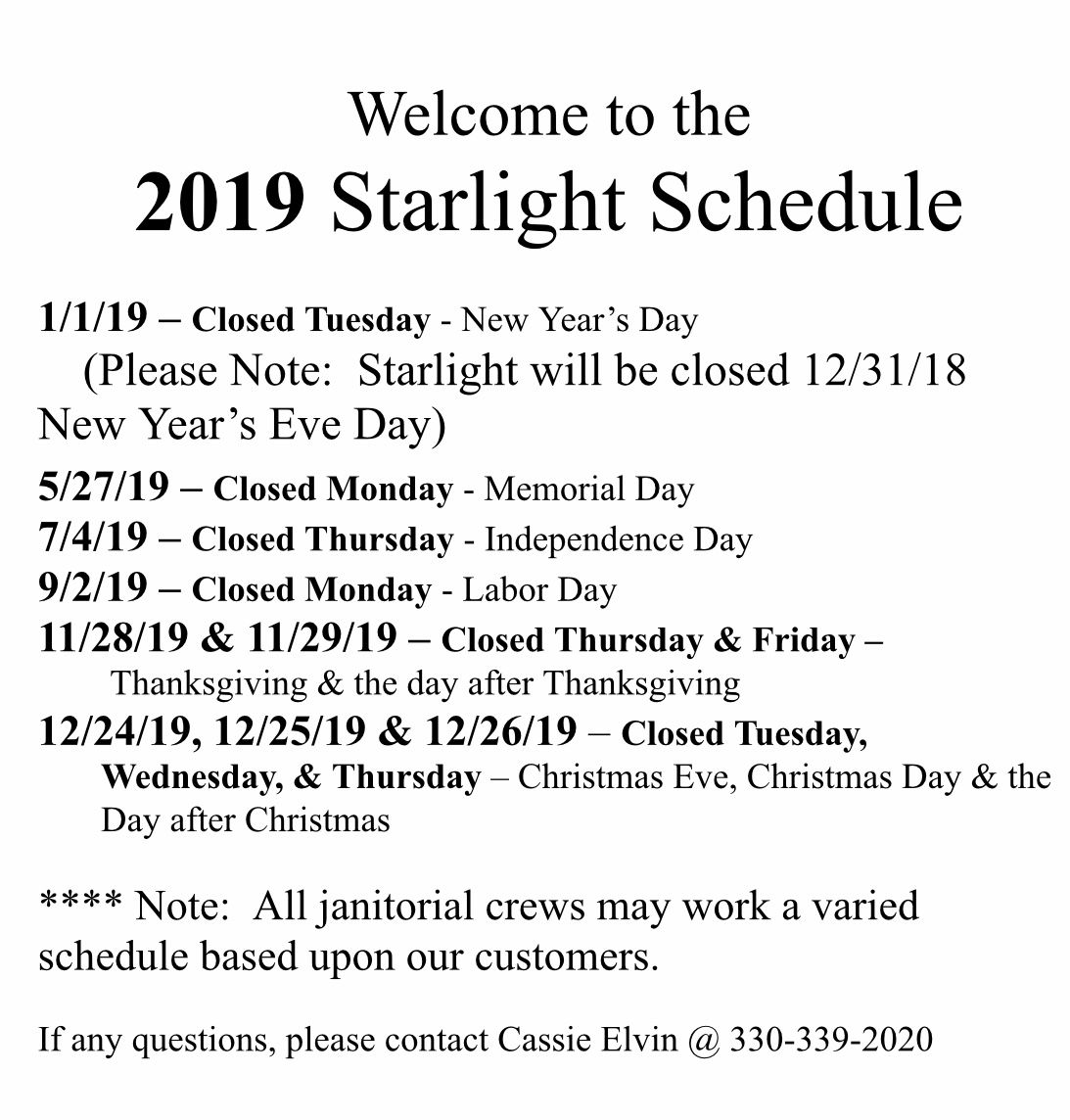 Dates that Starlight will be CLOSED in the 2019 calendar year.